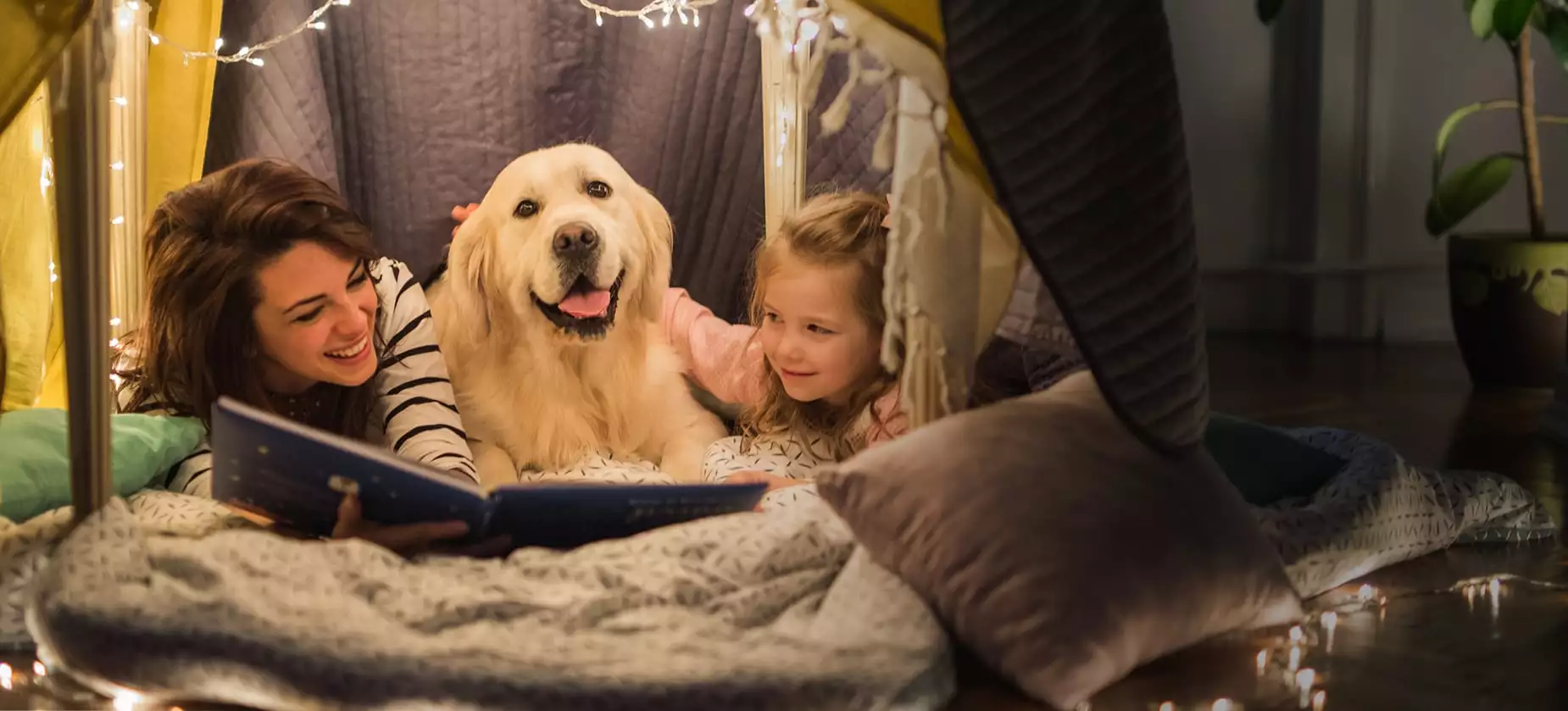 hero
Veterinarian and Animal Hospital in Carmel, IN
At Clayton Family Veterinary Care, we do things differently. At our animal hospital, we believe in slowing things down and taking time to offer truly individualized care for pets from Carmel, Westfield, Zionsville and beyond. There's no better way to do that than getting to know you and your pet—and letting you get to know us, too! Our relationship with you is of primary importance, as it directly affects your pet's health. The open communication with your veterinarian is meant to empower you to ask questions and learn more so you can better care for your pet at home and understand the reasons behind our treatment plans.
That's why education and transparency are built into the very fabric of our animal hospital. 
Call us at (317) 218-3142 to book your pet's appointment.
Covering All Our Bases During Each Appointment
Part of our commitment to a personable, family-practice atmosphere is taking time for half-hour appointments. We aren't trying to cram as many appointments into a day as possible to bolster the bottom line. We want you to be able to relax and enjoy your time with us, get to know your veterinarian, and not feel pushed through the system.
Slide 1






Wellness Care
Regular exams not only help keep your pet healthy but allow us to get to know you better, too.
Dental Health
Oral hygiene plays a crucial role in your pet's wellbeing, making regular cleaning important!
Diagnostics
Our diagnostic technology helps us learn about your pet's health from the inside out.
Surgery
Every procedure is done with a carbon dioxide laser for precision and a faster recovery time.
Each 30-minute vet exam is broken down into three parts: a physical exam, diagnostics and treatment, and then education for you. With knowledgeable pet parents comes a better quality of life for the both of you. During our 30 minutes together, our vets not only diagnose and treat but work to help you understand your pet's health and why we do what we do.
We want to share not only our pet care services but our knowledge with you. Our services cover all the basics of veterinary medicine such as teeth cleaning, vaccinations, and much more!
More About Our Veterinary Family
Our veterinarians have over 60 years' experience in Carmel, Indiana and bring with them not only a wealth of knowledge but a unique view of veterinary medicine as well. Pets are integral parts of your family, and just as our name suggests, we put a lot of stock in family. Our Carmel practice sees pets from all around the area, including Westfield, Zionsville and beyond.
Experience a different level of animal medicine at Clayton Family Veterinary Care. Call us at (317) 218-3142 to schedule an appointment today!
I was so happy to see Dr Ross Clayton again. He is just the best vet ever. This new practice is wonderful. He always knows what I am going to ask and explains things so well."
-Catherine L.
The Clayton's are a family that truly care about your pet as if they were their own. I highly recommend you check them out"
-Leanne O.
Dr. Ross Clayton is the most caring, knowledgeable vet we could have asked for! He has taken amazing care of our dogs since 2003!"
-Jennifer M.
Dr. Clayton has been caring for my family's dogs for many years with exceptional knowledge, care and compassion. He's shown time and again his willingness to explore the best options for keeping our loved ones healthy and vital."
Katrine C.
We love Dr. Clayton! We've been through a lot together! Our family has had as many as 3 labs at once. We've had them as puppies and seniors. We lost our oldest recently and Dr. Clayton helped us through it. He's caring and knowledgeable. We HIGHLY recommend him!"
-Martha F.
The precise genuine care for our pets and our family as a whole sets Dr. Ross Clayton and his wife Dr. Anne Clayton apart. We appreciate their attention to detail and prompt assistance. We have had the gentle care from this family for many many years. They have shared our enthusiasm as we brought home new puppies and through the end of the life of our beloved seniors. We can't wait for the grand opening! Best wishes Clayton Family Veterinary Care!"
-Kristy P.